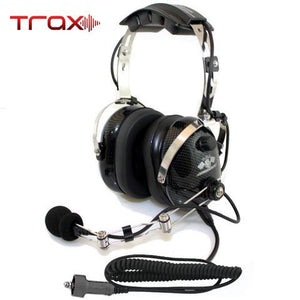 *Wired for Trax Stereo Intercom Systems. This is a 5 conductor, gray plug. If you have a mono intercom like the 4 Link Pro - choose this headset here instead.*
This Over-the-head "Prerunner" headset includes the intercom cable with the headset. PCI Proprietary noise cancelling microphones and speakers designed to work with intercoms. Complete with new HFI speakers to enjoy the stereo sound of the new Trax Intercom.
Trax Stereo 5 pin water resistant H2no plug
Volume Control on the ear cup
Comfortable Over the Head Style Headset
Carbon Fiber
Works with Trax Stereo Intercom system, will not work with 4 Link Pro Intercom Systems
Weight: 1.40 lbs.